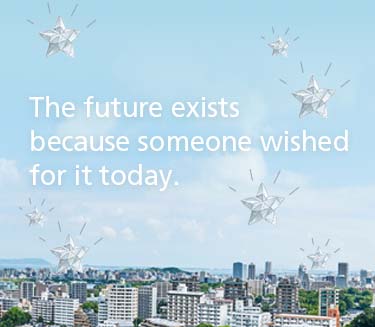 Themes of focus
Based on the fundamental sustainability policy, the themes of focus of our social contribution activities to create a sustainable society are the "promotion of an information society," "next-generation education," "support for a diverse society," "environmental and resource measures," and "disaster countermeasures and reconstruction support."
We have set KPIs for each of the themes of focus for social contribution and are promoting social contribution activities by working toward the achievement of our goals.
---
Promotion of an information-oriented society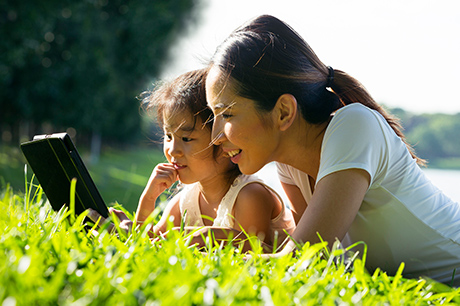 We want to create a world that provides equal internet access to everyone. We want to create an environment that provides opportunities to interact with the latest technologies and enables people to take on challenges. Our goal is to use information technology to realize a society where everyone, everywhere can lead a comfortable and free life.
| | FY2021 | FY2022 |
| --- | --- | --- |
| KPI | Number of smartphone classes held: more than 430,000 | Number of smartphone classes held: 800,000 |
| Result | 800,000 times | |
---
Fostering the next generation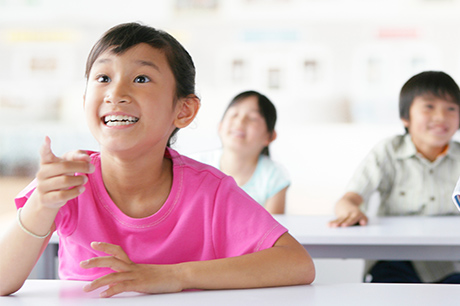 We hope that the experience of coming into contact with cutting edge technology will create adults who think and act themselves to realize their dreams. What can we do now for the children who will bear the future of society?
We must provide them equally with opportunities to experience the latest technologies, regardless of the region or environment where they live. We contribute to realizing a future where children can endeavor toward their dreams, and societies making it easier to raise children.
| | FY2021 | FY2022 |
| --- | --- | --- |
| KPI | Number of schools supporting special needs education: 650 | Number of schools supporting special needs education: 700 |
| Result | 683 schools | |
Our efforts seek to build environments allowing the entire society to help in raising children so they can grow through a variety of experiences.
---
Responding to a diverse society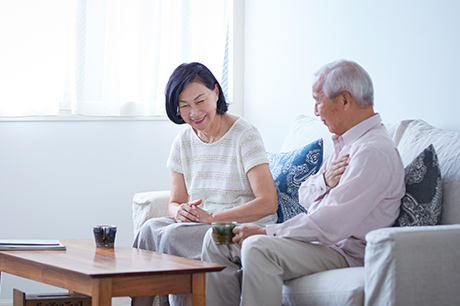 How can we use information technology to provide support so that senior citizens can lead comfortable lives?
We want to use AI and smart robots to help people who are concerned about long-term care and daily life.
While taking advantage of the strength of information technologies, we aim to create a world where all people are respected for being who they are.
| | FY2021 | FY2022 |
| --- | --- | --- |
| KPI | Number of support groups for people with disabilities: more than 300 | Number of partnerships with organizations that support and endorse the creation of a diverse society, including support for people with disabilities: 320 organizations |
| Result | 320 organizations | |
We aim to realize societies where the elderly generation maintain contact directly and indirectly with the local community.
Ensuring environments where employees can use their abilities to the full, to realize organizations that can generate innovation through the free flow of ideas.
We are building environments that aid the participation of people with disabilities in society and provide them with support services.
---
Disaster countermeasures and reconstruction support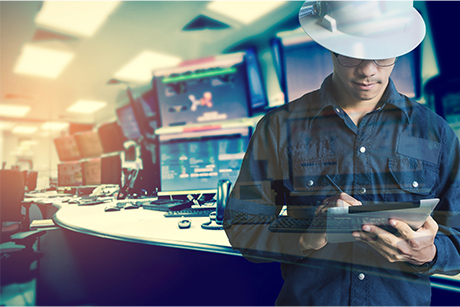 No one can predict when a major disaster might occur.
Can't we use our strengths and the latest technologies more to bring people safety and security? We want to reduce, even by a little, the sadness caused by disasters.
We engage in countermeasures in readiness for disasters, and provide aid to their victims.
FY2021
FY2022
KPI

Number of mobile base station vehicles and portable mobile base stations deployed: 200 or more
Deployment of mobile power supply vehicles: 80 units or more
Maintain more than 200 portable antennas

Result
Maintained and implemented enhancements
We are actively engaged in disaster preparedness and minimization measures, using AI and ICT to rapidly consolidate and communicate disaster information.
We restore communications equipment as quickly as possible after a disaster occurs, and provide rapid support with initial aid while ensuring the readiness of evacuation centers, etc.
Our support closely centered on the afflicted areas seeks to achieve recovery in the shortest time frame by using the latest technologies.
---
Environment and resource measures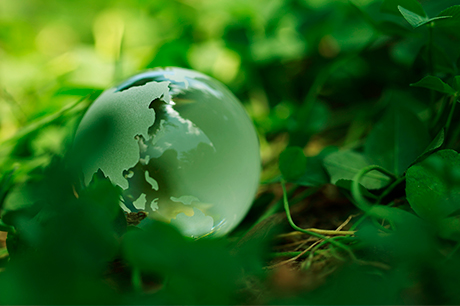 What can we do if we want to minimize the environmental impact of our business activities? As a company driving the information revolution, SoftBank Corp. wants to contribute to realizing a society that is in harmony with the environment.
We want to leave a more abundant planet to the next generation, one that has not lost any of its natural value. We are utilizing cutting edge technology to engage in environmental conservation and the adoption of new energies.
FY2021
FY2022
KPI
Number of reused/recycled terminals: 10 million (FY2020 - FY2025)
Result
5.13 million (FY2020-FY2021)