Environmental Management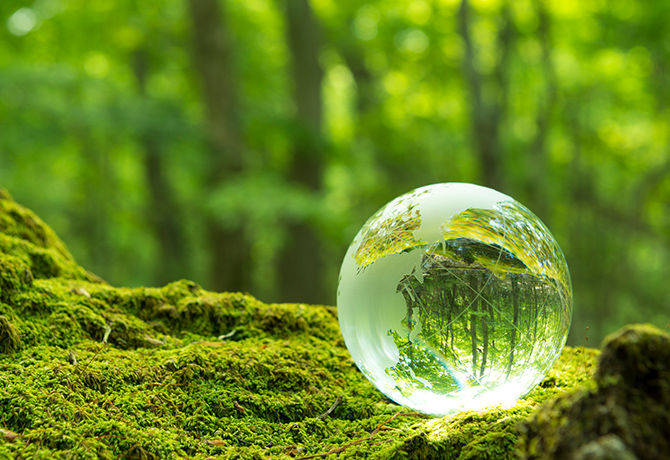 SoftBank considers global environmental problems to be important management issues and has established environmental action guidelines and built an environmental management system and management structure to promote efforts by all executives and employees to reduce our environmental impact.
Environmental action guidelines
SoftBank has established these guidelines under the oversight of our Board of Directors to ensure that all of our directors and employees work together to reduce our environmental impact and contribute to the continuous development of a sustainable society by proactively working to maintain and preserve the global environment through our business activities.
Business activities covered by these guidelines include all facilities and equipment, distribution and logistics in general, business expansion through M&A and the establishment of JVs, and entry into new businesses.
Comply with environmental laws, ordinances and other regulations and requirements.
Establish an Environment Committee under the oversight of the Executive Officer in Charge of ESG to establish an environmental management system, set environmental targets for reduction of greenhouse gas emissions, energy saving, resource saving, waste reduction, and water use reduction, and to continue to improve our environmental performance to solve issues such as climate change countermeasures and resource depletion.
Promote environmental-friendly green procurement in our purchase of office equipment and supplies.
Strive to provide telecommunications services, etc. which help reduce the environmental load and contribute to the reduction of greenhouse gas emissions across society as a whole.
Take into account the business impact on ecosystems and promote initiatives to conserve biodiversity.
Strive to provide environmental education to employees while also announcing the details of these guidelines and our environmental information both internally and externally to reduce the environmental load together with stakeholders including group companies, business partners, and suppliers.