Segment composition ratio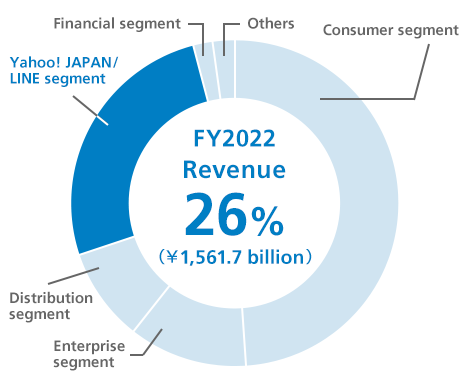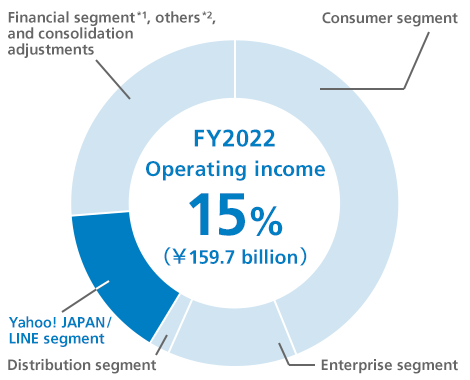 Business strategy
In the area of commerce (e.g. online shopping), we aim for sustainable growth in the e-commerce transaction value by online and offline integration, improving the quality of delivery, and the pursuit of new shopping experiences centered on communication.
In the area of the media (e.g. internet advertising), we are striving to maximize existing advertising sales and open up new markets by raising the unit price of ads, such as through improving their graphic design and raising distribution accuracy. And in strategic areas, we are creating and expanding financial and other services to build new mainstays of profit.
Three competitive advantages
1. Commerce services adapted to diversifying needs
As user needs diversify with the expanded use of online shopping, we are active with a wide range of users by rolling out several commerce services with differing advantages.
We provide services like Yahoo! JAPAN Shopping, which contains many stores with different scales and formats, PayPay Mall, in which highly select stores participate, including popular consumer electronics retailers and fashion brands, ZOZOTOWN, one of the biggest online fashion shopping sites in Japan, and also Yahoo! JAPAN Auctions and PayPay Flea Market, which serve the used goods market.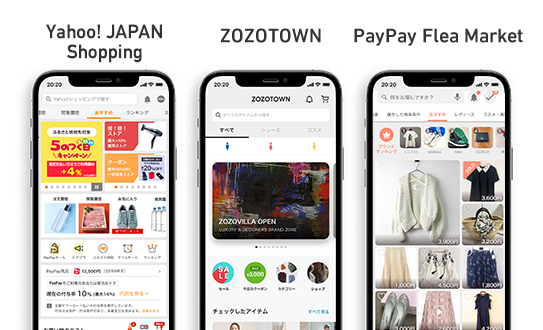 2. Marketing solutions utilizing group assets
SoftBank has unique strengths in marketing solutions through our top-class services utilizing our advantages in the communications and payment fields. We can support integrated marketing from the acquisition of new customers to encouraging ongoing use, through our advantages in marketing analysis via data linking and promotion of repeat purchasing through communications apps.
3. Financial services linked to PayPay
SoftBank's financial services have the advantage of being linked to PayPay, which boasts the top share in Japan's QR and barcode payment market. By combining bank, credit card, insurance, and other services with the PayPay brand, we have not only made progress with gaining PayPay users but also raising awareness of these services.
Business target
| | |
| --- | --- |
| No.1 in Japan for EC transaction value (merchandise) | within the early 2020s |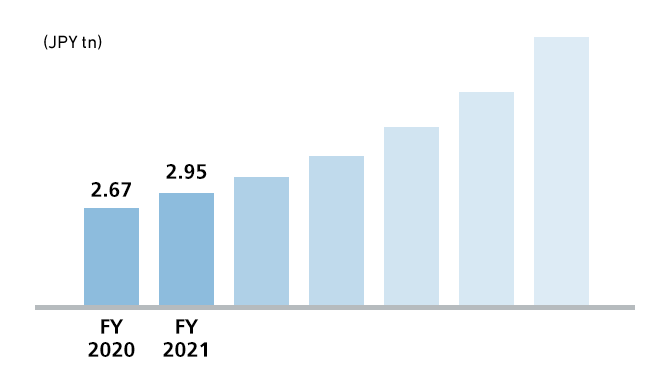 [Note]

*

EC transaction value (merchandise) refers to transaction value in merchandise field. The graph shows actual results till FY2021; subsequent years are for illustration purposes.