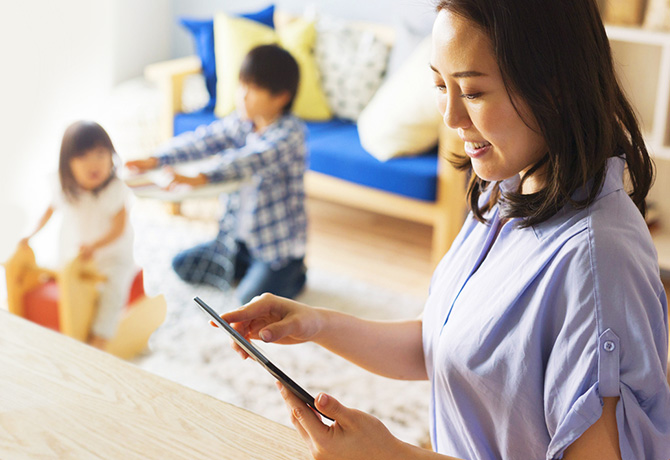 Using information and communications technology
to realize childcare supported by all society
We want to provide support that lessens the burden and worries of childcare.
We aim to use the power of information and communications technology to create an environment
in which childcare is supported by all society, through means such as preventing the child-raising generation
from becoming isolated and fostering links to the community.
Lifelong recording and management of
growth, development, and health-related information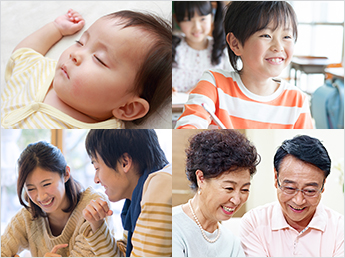 SoftBank offers a Growth Log Service, an online service aimed at local governments that enables the lifelong recording and management from infanthood of information regarding an individual and their family's health, growth, and development.
It includes a function that enables local governments to provide an individual with information that has been tailored to their age and gender, realizing closer communication with citizens.
For citizens, the recording of information allows them to gain a quicker grasp and understanding of the situation and characteristics of themselves and their families. Sharing this recorded information with the local government encourages more accurate understanding and enables the provision of appropriate support.
Making childcare more convenient and secure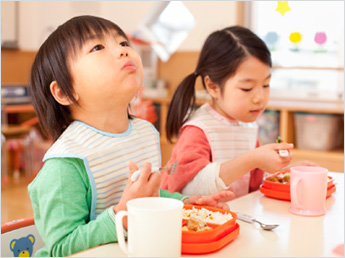 hugmo co., ltd. created its hugmo childcare cloud service based on the demand for day to day childcare that is more convenient and secure, and to create closer connections between families and childcare facilities which make child-raising more fun.
hugmo acts as a platform connecting families and childcare facilities, a function which was previously unfulfilled, and aims to create a more secure environment for daily childcare through efforts such as making communication between facilities and families more effective, primarily through the hugnote communication notebook service.
In July 2017, it began the huglocation service which uses a visual marker on a map to show the current location of buses taking a child to or bringing them home from a facility. As the bus location is shown in real-time, it reduces waiting times, making the process of sending children to childcare by bus more efficient.