Resource
and
Energy-Related Measures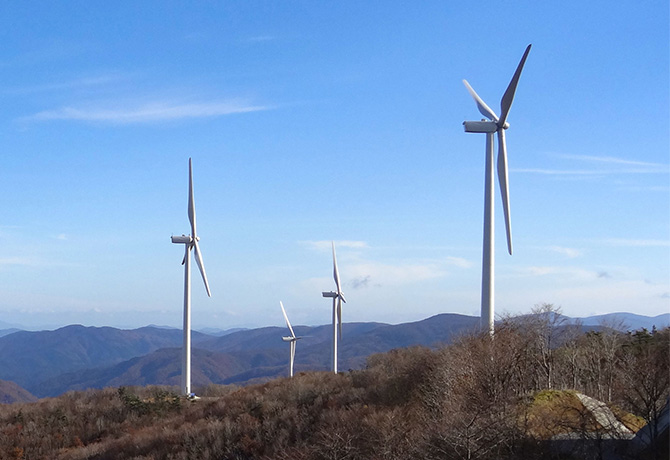 Promoting the use of safe,
clean energy
Realizing the effective utilization of limited
resources and energy.
We are striving to make use of safe,
clean alternative energy sources like wind
and solar power.
Aiming to promote
renewable energy
The devastation caused by the Great East Japan Earthquake and the incident at Tokyo Electric Power's Fukushima Daiichi Nuclear Power Plant has stimulated interest in energy demand and power-saving programs in Japan and has had a profound effect on the lives of people, not only in East Japan, but throughout the entire country. The SoftBank Group recognizes the energy issue as a challenge that concerns the whole of Japan and believes that the promotion and expansion of safe and renewable energy is one of the solutions.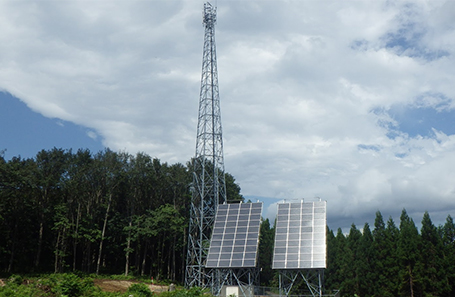 We established the Renewable Energy Governors' Alliance at the prefecture level and the Renewable Energy Governors' Alliance for Designated Cities at the urban level and began serving as secretariat for these two alliances, with the chairman of the board and also the chairman and president of the parent company, SoftBank group Corp., as the secretary general. Through the alliances, together with 34 prefectures throughout Japan and the local governments of 19 cities, the SoftBank shares policy recommendations and information as an associate member, to promote the spread of renewable energy.
We support public policies related to climate change mitigation and promotion of renewable energy as disaster prevention. In 2019, we made four policy proposals: to the Ministry of the Environment (MOE) and the Ministry of Economy, Trade and Industry (METI) : "Balancing economic growth and social decarbonization," "Regional revitalization through coexistence with local communities and promotion of renewable energy," "Toward mass introduction of renewable energy as a main power source," and "Deregulation and various issues."