SoftBank wants employees to find their work rewarding
and take pride in what they do.
At SoftBank, we want to create a workplace of shared ambition where individuals and the company work together to realize their dreams. This has been our vision since the foundation of the company.
"We want to provide a workplace where everyone is given opportunities according to their ability and ambition, and where those willing to challenge themselves to build the next society are able to grow."
"We want to create a corporate culture that respects and harnesses diversity, and an environment which encourages the full potential of our employees and organization."
"We want to be a company where employees feel their efforts and the results they produce are recognized."
SoftBank wants employees to find their work rewarding and take pride in what they do.
SoftBank offers a workplace where employees can do fulfilling work and pursue self-actualization.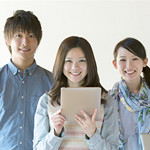 SoftBank is reforming its working practices so that its employees can work smart, enjoy their work more, and maximize their productivity.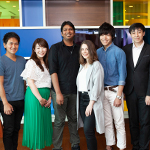 By offering an environment wherein diverse employees can demonstrate their full potential, SoftBank aims to create an organization where employees complement each other's strengths, exchange opinions, and bring about innovation together.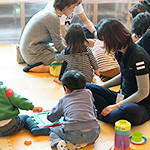 SoftBank proactively supports childcare and nursing care by providing an environment wherein employees can attend to these responsibilities without worry, and by working to ensure that nobody has to choose between their family or their career.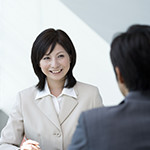 SoftBank has established support systems for employees to ensure that they are able carry out their work while maintaining their physical and mental health.